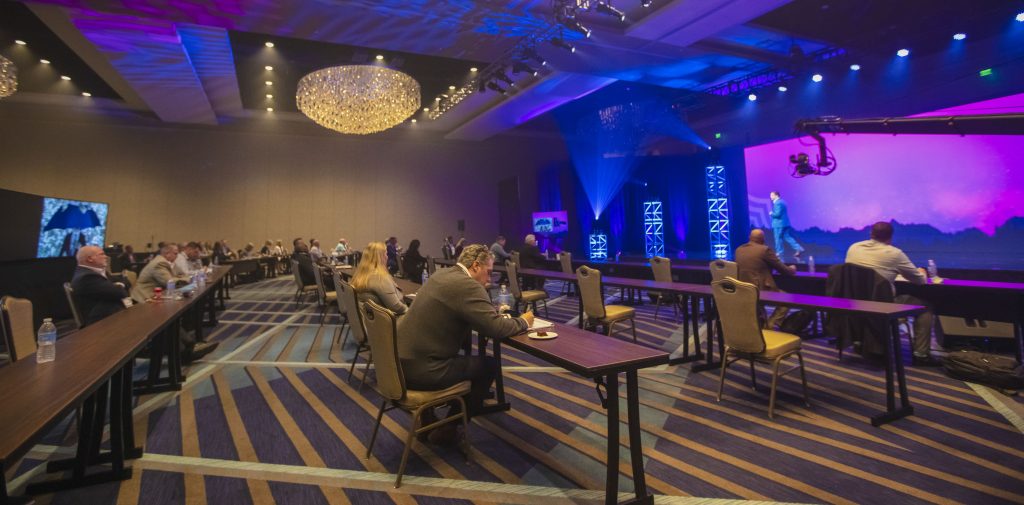 Hybrid Event Production Services
At OVATION, we're riding the passion of delivering beautifully crafted live events for nearly 30 years. Still, hybrid event production holds a special place in our hearts as we've executed hundreds of hybrid events over the past 10 years. We give in-person and virtual attendees the same rich experience, but with even more flexibility.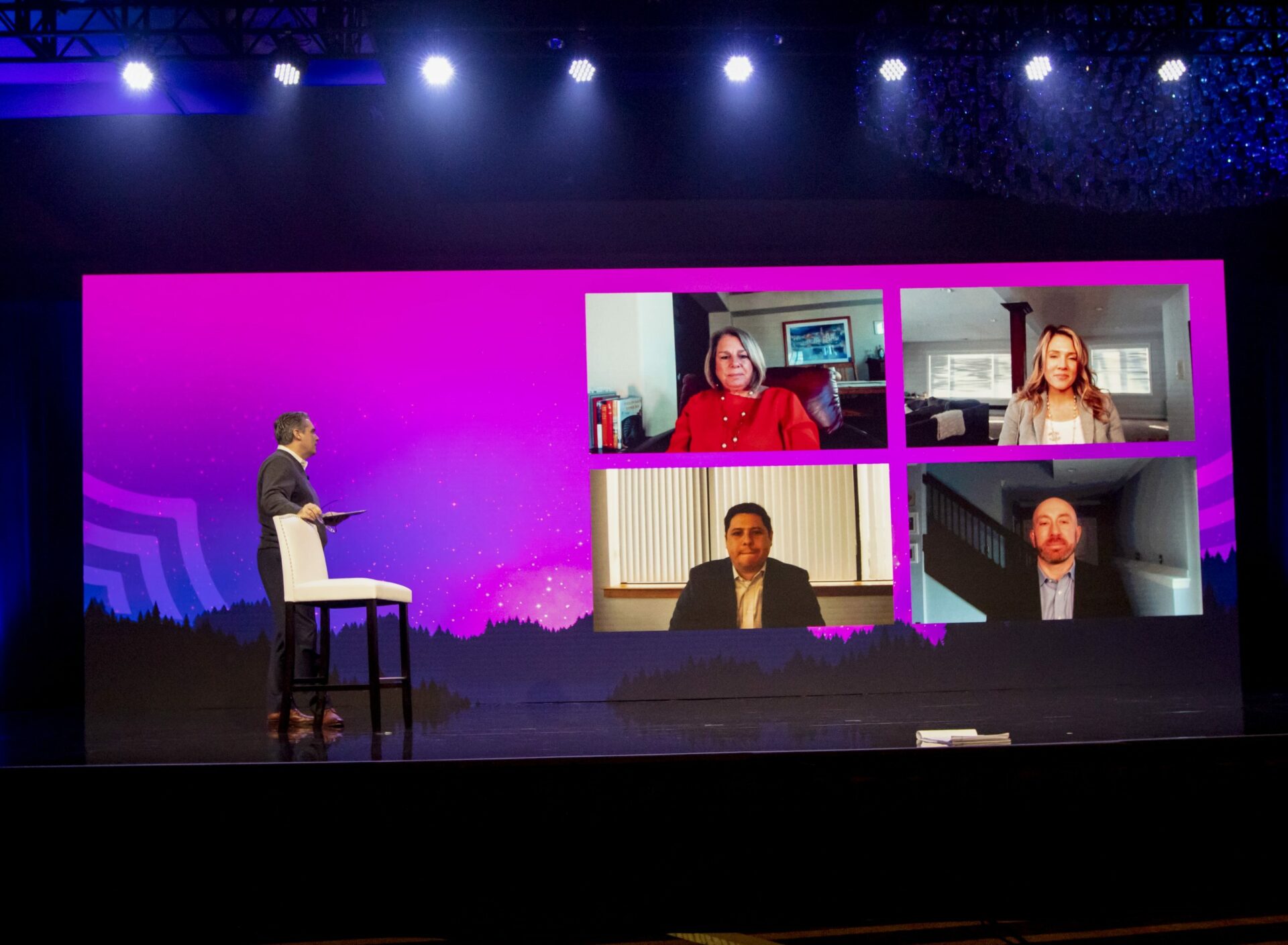 What are hybrid events?
One event, two distinctly different audiences. Hybrid events are the bridge between our digital and physical worlds that enables live moments to drive virtual interactions with a complete range of live stream production and technical support services.
Our hybrid event production services capture all your onsite moments and support a dual approach to attracting, informing, and delivering on your brand promise to customers and prospects.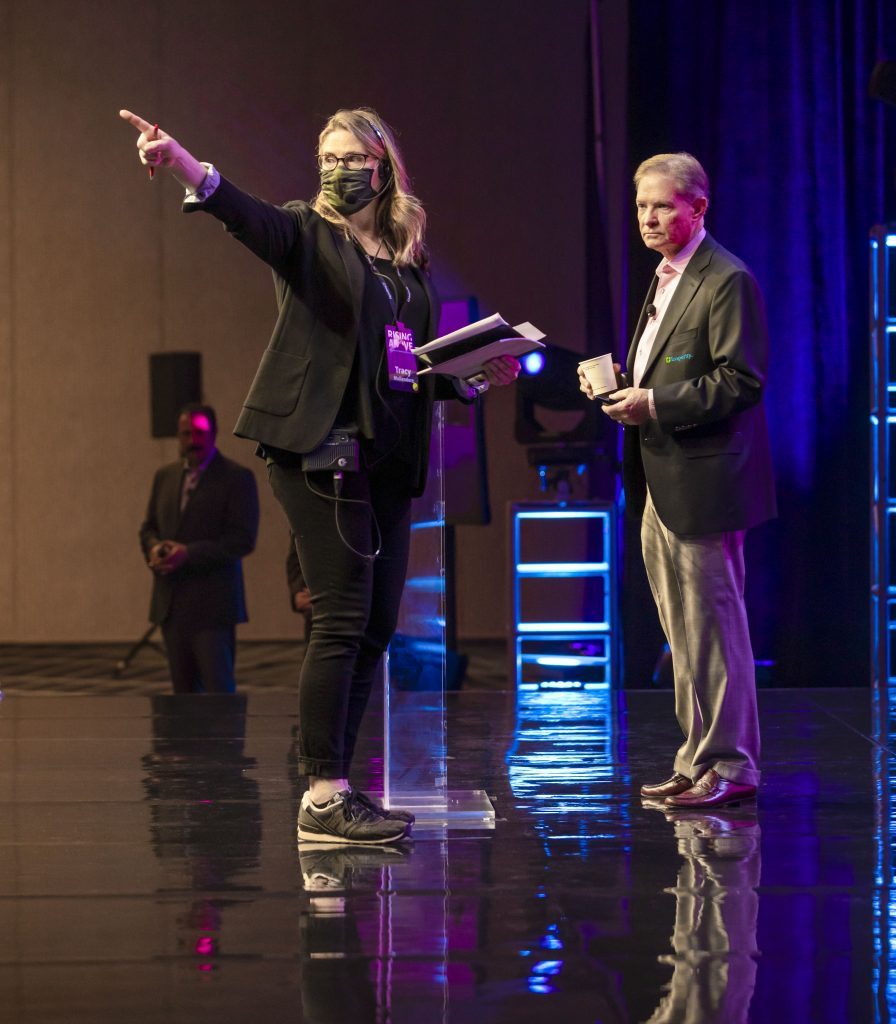 The Hybrid Event Experience
Create a compelling hybrid events experience for both audiences with skilled virtual and live event production talent. You can't connect the virtual to the in-person without the right partner.
Get rich, multi-view streaming technology and share your event from multiple perspectives.
Seamlessly transmit the audio and video feeds from one location to another.
Access on-site management and technical support teams to manage your show flow and troubleshoot any issues.
What's your catalyst for hybrid events? Tell us and we'll bring it to the stage.
Contact us to Bring Your Hybrid Event to Life!
OVATION is excited to connect with you and help plan your next event. Contact us today to get started with our team of event production specialists!